Mission of the ISAMPP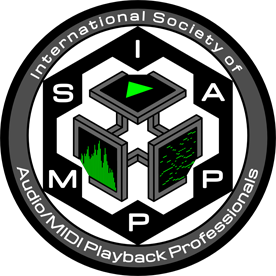 The International Society of Audio/MIDI Playback Professionals (ISAMPP) has been created for the purpose of developing a community of professionals who are active in the performance production industry. These individuals are specialists in both audio and MIDI playback whether that be as dedicated engineers, educators, consultants, or other types of practitioners. Through providing in-depth training offerings and professional certification, the ISAMPP organization aims to help standardize the practices of its members in addition to the ethical approach that they take while performing their work. The ISAMPP community also provides benefits to its members in the form of a private forum, access to helpful tools and documentation, as well as vendor offerings.
ISAMPP Structure
The ISAMPP organization is governed by a board of pioneers in the playback industry. This group is charged with determining eligibility of new certifcation candidates, investigating potential ethics violations, and other day-to-day organizational topics. The board members meet annually to discuss growth and changes within the organization. Click the button below to view current ISAMPP Board Members.
The remainder of the ISAMPP organization is comprised of active CAMPE certified individuals. Click the button below to review a complete list of current CAMPE certification holders.
ISAMPP Policies
Click the button below to visit a repository for all of the individual policies pertaining to the ISAMPP organization, CAMPE certification, and BootCAMPE training.